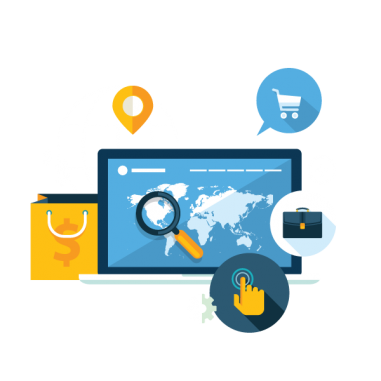 There are two words that can make the difference between success and failure in Search Engine Optimization (SEO): "…near me".
Regardless of whether you have a brick-and-mortar or a virtual business your customers are searching for a business near them. Can they find you when they do a local search?
How often do you pick up your smartphone and search for a:
Restaurant near me?

Chiropractor near me?

Hairdresser near me?

Doctor near me?

Lawyer near me?

Handyman or contractor near me?

Or any of the above "in (city name) or (ZIP Code)?"
When you stop and think about it, most of your searches are for local businesses or services. Are you searching for businesses directly in Google Maps or Waze? That's local search. Even when you search directly in Google or other search engines, they automatically pay attention to your computer or phone location settings and prioritize local businesses in your searches. So, is your website and web content customized for local search? If not, you are letting prospective customers slip through your fingers and go straight to your competitors. The scary part is, you don't even know how much business you're losing to the competition by not making sure you are leveraging the power of local search. 
W3 Group Marketing can help.  Our local search specialists will set up your Google My Business listings, map listings, business directories, industry vertical directories, and more. We will also help you market your local business listings, optimize your video marketing and website content for local search. 
Let's get started optimizing your marketing for Local Search.
What is Local Search?
Why is Local Search important?
So people are clearly using their phones when they're looking to buy.  If you sell what they want to buy, don't you want them to buy from your company?
What industries does this matter most to?  Food is a big one, for obvious reasons.  Entertainment, banking, clothing and personal care are also very high on that list.  Other retail, delivery services, and companies who provide services at your location are also hugely important for consumers ready to buy.
You may have noticed that over time, Google and other search engines have increased the importance of local search listings on their results pages.  You've no doubt seen the map results on many Google searches, and the business listings near you are appearing more prominently than before.  It makes sense – with more and more people searching from mobile devices, why wouldn't they want more results near them?  And Google is even placing some of these results higher than their own ads!  This tells us that Google does place a huge amount of importance on keeping their position as the most-used search engine - after all, they're actually sacrificing some ad revenue to show more relevant search results.
So the point is this: if your business is a traditional "brick and mortar" business where your customers are in a certain geographic area and come to your office, restaurant, hotel, bar, store, etc., we can help you attract them more effectively through using local search strategies. Since much of local search is done from mobile devices, your mobile marketing strategy should also incorporate local search.
How can I tell if I have a local SEO problem?
First, search Google and other search engines for your business name, and see what results are shown.  Of course your website, YouTube and social media profiles should show up, and for most businesses, you should have a map result and various review and directory sites.  If  any of those are missing, and you see some other businesses with similar names instead, you're losing business to other companies.
Then search for your products or services and see what shows up in the results.  Let's say you're an electrician in Dallas.  So you search for "Dallas electrician" or maybe a little more specifically, "Dallas commercial electrician" or "Dallas residential electrician" or "Dallas emergency electrician." If your competitors show up and you don't, you have a problem and are missing out on prospective clients who are calling your competitors.
Have you claimed your business profiles on Google Maps / Google My Business and all the relevant local directories? Are your profiles optimized? Are they compelling enough for your prospects to choose you over your competitors?
According to a study published in November 2016, 56% of businesses had not even claimed their Google My Business listing.  Only 33% had claimed their Yelp listing, 19% had claimed a YP.com listing for their business, and only 16% had claimed their Better Business Bureau listing.
That doesn't even count the businesses for which there aren't listings on those platforms - whether you're a new business or have been established for decades, there's a good chance many of your prospects don't even know you exist and can't even find your business on these platforms and others.
Even more of your prospects specifically search for reviews on sites including Yelp, and if you're not there, they don't take you seriously as a business, so they'll move on to your competitor nearby.
Honestly, it can be time-consuming to create, claim and optimize each of your listings, let alone keep up with updates, managing reviews, adding content and more.  Plus, many business owners don't even know what their options are, even with many of the free sites and plans.  We've found that many business owners are extremely good at what they do, but they don't always know their options with local search and local marketing, let alone how to make the most of them. Adding to the complexity, there are also industry-focused directories, such as DesignRush for the marketing industry.  
We can help you not only make sure this is done for you, but ensure that it becomes an even more useful tool to help you attract more of your ideal clients, patients and customers when they're looking specifically for a business who provides your products or services in their area.
Local Search Case Studies:
One restaurant client recently tried to update their own main location's Google My Business profile.  Unfortunately, they accidentally messed up some things, and that resulted in them virtually disappearing from search. Even when looking on Google Maps, you literally had to zoom in to the building where they're located, and zoom in closely at that, to be able to see the marker and business name, which you could then click to visit their profile.  As you can imagine, their number of reservations, reviews, and sales dropped dramatically.  They hired W3 Group Marketing to fix this, and within a week or so, they were highly visible again and were getting anywhere from 20-50 new reviews a week posted to their Google My Business profile.
Another business we helped, a luxury car dealership, went from being practically invisible to getting over 2,000 visits per month to their primary website, just through their Google Maps / Google My Business listing.  If even just 0.1% of those ended up buying a car from them, let's say at an average sale price of $50,o0o, that's an additional $1.2 million in revenue a year from that one marketing method!  How much would results like that mean for your business?
How we help with local SEO:
Once we agree to get started, we'll send you a spreadsheet to fill out that will help us get all the information we need to claim, create, and optimize the various local, maps, business directory and review sites.  We'll use that information and claim / create the most important profiles for your business and optimize them so that they help you attract more clients.  Some companies have a verification process which can include verifying via phone, text message, or even postcards.   We'll help you through this and get things working properly and do it better than your competitors are doing, so you get more of the leads that have previously gone to them.
We can also help you maintain this over time, responding to reviews for you, alert you of any red flags, and more.  If this sounds like Online Reputation Management, there's a good reason for this - local search is very closely tied to online reputation management.  Reviews are important to almost any business, and your profiles have to have the right information so that prospective customers can find you, do business with you, and leave you good reviews.
###
Some of the links in this website are "affiliate links." This means if you click on the link and purchase the item, we will receive an affiliate commission. Regardless, we only recommend products or services we believe will add value to our readers whether or not there is a material connection to the brands, products or services that we have mentioned.
W3 Group Marketing President David B. Wright voted Best Local Author in Creative Loafing's Best of Atlanta 2016 and 2017!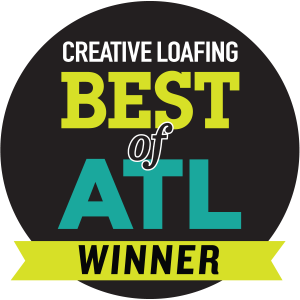 Proud Member, DeKalb Chamber of Commerce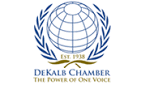 Proud Member, Georgia Hispanic Chamber of Commerce