Social Media platforms like Facebook, Twitter, Instagram, LinkedIn, and YouTube get more attention than broadcast television. Are you making the most of Social Media for your business?
Whether you are a multimillion-dollar company or a local brick-and-mortar store, a great social media strategy enables you to use Big Data to your advantage.
Social Media presents an unprecedented opportunity for you to get your goods and services out to a mass audience in a targeted matter. The type of data that social media platforms, like Facebook, are collecting from the day-to-day interactions of their users opens the opportunity for you to use nuanced and specific messaging that will attract the right customers and clients to you at the right stage in the buying cycle. Whether they are just beginning to search for a product or service, analyzing their various options or ready to choose a solution for a particular issue, we make sure your business is front and center.
But just having a Facebook Page or YouTube Channel is not enough. In response to disinformation campaigns, Facebook, Twitter, and other channels have begun limiting the sort of messaging you can use on their platforms. You need the right messaging and audience targeting strategy to make it work for you. You need expertise.
That's where W3 Group Marketing can work for you. Our Social Media Specialists will work specifically with your business to customize a social media strategy catered specifically to your business goals. Do you need to be on Facebook, Twitter, LinkedIn, etc to succeed?  Not necessarily. What Social Media channels work for you is dependent on who your ideal customer is and where they are spending their time. We can help you:
Determine what platforms your ideal customers are using and make sure you are adding those social channels to your media mix.

Establish your presence on Facebook, Instagram, Threads, TikTok, Twitter, LinkedIn, YouTube and so on to optimize for your best customer. Other platforms may also be suitable, such as NextDoor for very local audiences, or Alignable for more of a business focus. 

Help you use Social Media Marketing to drive traffic and enhance your Search Engine Optimization (SEO) efforts.

Build a display advertising and pay-per-click (PPC) strategy that acquires new leads and drives positive ROI

Build a content management strategy that uses video, graphics, and interactive content to drive your message home.

Optimize Social Media to engage with your current customers and manage your online reputation.
Let's get started customizing a Social Media Marketing Strategy that's right for you.  
What is Social Media Marketing?
Facebook marketing, twitter marketing, using LinkedIn as a sales tool, driving buyers to your site from Instagram, Threads, NextDoor, Alignable, TikTok, Pinterest, YouTube, Quora, even MySpace (no, don't laugh – it still works for some types of companies, particularly musicians and fashion. According to Alexa, as of January 2018, Myspace was ranked 4,153 by total Web traffic, and 1,657 in the United States. 
But you've got to do it right. And part of doing it right means really understanding where your ideal customers spend time online, which social media, where they go from there, and, importantly, what visitors from various social platforms do when they get to your site or contact you.  
We've all seen people doing it wrong. They blast out their mass-marketing message from personal profiles, over-automating, sharing every business opportunity known to man, every lotion, potion, and notion, from multi-level marketing to the barber shop down the street whose owner's nephew's friend just finished the first week of Marketing 101 at the community college…
…and we've all seen the self-proclaimed gurus, thought leaders, leading authorities, visionaries and experts* pitching and promoting their products, programs and courses (many of which do have real value, but sometimes it's hard to figure out which ones from their podium)…
…but if you're a real business (which, if you're still reading this, you probably are), you'll at least try to invest properly in social media marketing – if it even makes sense for your business in the first place.
(Hint: it doesn't make sense for all businesses. There is no magic silver bullet, one-size-fits-all solution.)
You need to clearly understand your target clients' online behavior, interests, hobbies, preferred social networks (and groups within those networks), and more in order to relate to them, connect with them, and become the obvious choice for them to buy from when they're ready to purchase the products and/or services you offer.
Keep in mind that customers with whom you engage on social media are likely to spend 20-50% more than those who don't feel that connection with your brand. In this way, it's a lot like an email list – it's not the size of the list, it's the relationship you have with your list that matters most.
How do I know if I've got a social media problem?
Check your website analytics and the measurement tools within your social media business profiles. See how many visitors, how many reactions, likes, shares, how much engagement, etc. you're getting. Are you having conversations with your followers or are you ignoring their comments and questions? If social media isn't leading to business opportunities, you might have a social media problem.  
Case Studies
Through strategic use of the right social media channels, together with some other methods, we were able to make a video go viral, garnering approximately 75 million views worldwide, including local, national and international press coverage ranging from People to Inside Edition, CNN to Mundo Hispanico and more. (Hint: going viral on social media often involves a lot more than just social media.)
Another client had thousands of twitter followers and were followed by thousands more. On the surface, that sounds great for a local business, right? We dug in and found that the vast majority of followers and accounts they followed were little Etsy shops, which would be great if you're selling craft supplies, but this was a luxury brand dealer.   We learned that handmade jewelry sold on Etsy was a personal interest of their previous "social media manager," but was almost the exact opposite of the company's target customers. So we implemented a strategy to both cull the clearly irrelevant followers, change our content strategy, and engage with more of the high-net-worth individuals that were our client's ideal customers. Instead of sharing recipes once a week, we started sharing content that was far more engaging to our real audience, and the results quickly started to materialize, with more website visitors coming from twitter and, more importantly, more sales to buyers who first found the business on twitter.  
How can W3 Group Marketing help you capitalize on social media to attract more customers?
From ongoing management of your social media marketing efforts to specific coaching on the how and the why, to custom Facebook Fan Page Apps, workshops, training sessions and more, we can help you do it better than your competition. Contact us today to discuss how we can help you.  
*Here's a quick hint to spot a fake "guru" – take a look at their profiles.  Are they complete? Do they have less than 500 followers on twitter? Less than 500 LinkedIn connections? Less than 2000 or so friends on Facebook?  No fan page set up?  If someone professes to be a social media expert but has only 47 friends on Facebook, to me that's a big red flag. Sure, the numbers are only one indicator, and some companies focus more on their clients than on their own social presence and connections.  But basic due diligence is important to avoid hiring the wrong firm or person.   You might also want to see if they have a Press page that's more than just press releases - a true expert will have a number of media links to where they've been quoted, interviewed, featured and more.  Want to check us out?  Click to visit our press page here. 
Now, some do keep their personal profiles private for various reasons, from stalkers to just wanting to be private. But your social profiles for your business should be active and engaged.   It's so easy to create a basic business page on Facebook and other sites. Maximizing it, of course, takes more effort, knowledge, and consistency.
###
Some of the links in this website are "affiliate links." This means if you click on the link and purchase the item, we will receive an affiliate commission. Regardless, we only recommend products or services we believe will add value to our readers whether or not there is a material connection to the brands, products or services that we have mentioned.
Expertise ranks W3 Group Marketing in their "Best Social Media Marketing Agencies in Atlanta" for FOUR years in a row!

W3 Group Marketing President David B. Wright voted Best Local Author in Creative Loafing's Best of Atlanta 2016 and 2017!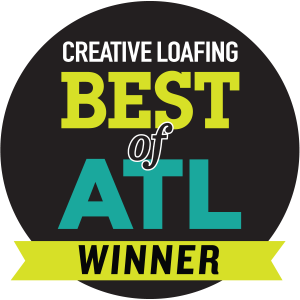 Proud Member, DeKalb Chamber of Commerce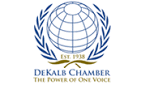 Proud Member, Georgia Hispanic Chamber of Commerce