Search Engine Optimization Services (SEO)
or SEO, is the process of improving the visibility of a website or a web page in search engines in the "natural" or unpaid ("organic" or "algorithmic") search results. The logic behind that is that to get more visitors to a website, showing up at or near the top of search engines (such as Google and Bing, among the hundreds of others) is a key component of an overall search marketing strategy.
Your ideal customer is looking for a business, service, or product like yours on Google. Whether they find you or your competitor is dependent on one thing:
Do you have the right Search Engine Optimization (SEO) strategy?
At W3 Group Marketing we specialize in creating a customized keyword and link-building strategy to do more than just drive traffic to your website. Our goal is to make sure you get found by more of your ideal customers, at the point they are ready to convert, and then advise you on content that will drive the sale. We don't just drive eyeballs to your website but create a real, measurable return on your investment.  
For the past 15 years, we have been helping a variety of industries get the right customers to their websites and online content.  That includes law firms, health care providers, commercial construction and development, home repair and maintenance companies, commercial retailers, and restaurants, as well as health and leadership coaches.
Our SEO experts will analyze your website's site maps and content. We will help you make the technical adjustments necessary to optimize your website for Google. We will do a full keyword analysis, comparing your site to your competitors, and help you build a keyword and content strategy that will help you get the top spots in search. Then we will help you keep those top spots in search.  We can combine that world-class SEO Strategy with a stellar PPC (Pay Per Click) advertising strategy that will enable you to successfully compete in any market.
Every moment you wait, more of your ideal customers are finding your competitors instead of you.
So, in plain and simple language, what is SEO?
Watch this two-minute video for a brief overview:
Other forms of search engine marketing (SEM) target paid listings.  This is often referred to as Pay-Per-Click, or PPC for short.  Read more about PPC here. In general, the earlier (or higher on the page), and more frequently a site appears in the search results, the more visitors it will receive from the search engines.
SEO targets different kinds of searches, including image search, local search, video search and industry-specific vertical search engines.
Of course, a HUGE part of that is for which keywords your page shows up – it wouldn't matter if you had a million page one rankings for search phrases no one uses or that aren't relevant to that specific page's offer. You want your pages to rank for the terms and phrases your customers search for when they are at the right stage of the buying process for your particular business.
We don't focus on the obvious, such as your name – at least not as a primary target. However, once you're found, and if your potential customers tend to look for more information about your company, naturally you want to not only show up, but dominate the results for your business.
In general though, you want to be found frequently by new prospective clients, not just those who already know your brand.
Being at the top of Google for your company name or your President's name is important, too. But that's a pretty easy part, and while it may help convert those who already know who you are, it's still a bit of what's called a "vanity search."
We're not here to stroke your ego.  We're here to help you grow your business.
How do I know if I have SEO problems?
If you're phone isn't ringing with calls from new clients, if your store or restaurant isn't full of happy, paying customers, or if your business is otherwise slow, you might have an SEO problem.
If most of your traffic comes from social media, paid ads, and/or direct traffic (people typing in your URL into the address bar), but very little from search, your SEO could probably use improvement.
If you've got Google Analytics and/or other analytics software set up on your website, you should be able to easily view a variety of reports, such as "Traffic source." You should also be able to see what keywords people search for that visit your site. This can tell you a lot about what's working and what's not.
What can you expect from an SEO campaign?
The bad news is that SEO generally takes time, depending on your market, your competition, and many other factors. A solid SEO campaign should take 3-9 months to start seeing significant results. That said, there are other ways to get your website more visitor traffic faster, such as local search, video marketing / video SEO, social media, paid ads and more.
The good news is that SEO results have staying power. Unlike Pay Per Click (PPC) ads, which disappear as soon as you pause or terminate an ad campaign, the results due to SEO don't go away so easily. Naturally, the more competitive your environment, the more quickly competitors will start to outrank you if you stop doing SEO, but it's a slower process.
Getting to the top of Google is the hardest part. Once you're there, it becomes more of a defensive game, where you strive to stay on the first page. As that happens, a good SEO campaign will incorporate additional keywords to target and help you attract prospects for a wider range of search terms over time.
Spoiler alert: that's what we at W3 Group Marketing do!
Case in point:
An SEO client shared that their business revenues are up 191.47% year over year for the January-May time period.  Their four best months EVER are in that time frame.  That's because they're getting more business by ranking for the right search terms – keyword phrases people are searching for specifically when they are looking to make a buying decision on a product or service. Many SEO firms will promise rankings, but in the end it's about growing sales.
Another client went from getting most of their website traffic from people putting their website address in the search bar or from searching specifically for their company name. Within a few months, those numbers improved, but here's what really matters: they started to get a LOT more website visits from people who had never heard of them, but were searching for companies who sold the brands and provided the services that they were looking for. Many of these became new customers. So many, in fact, that their business more than tripled during a six-month period!
Yet another client expanded from two locations to four within 18 months, and attributed a lot of this to our SEO and other marketing efforts with them.
Your business may or may not be able to handle tripling your sales – so we work with you to determine what works best for you to achieve your goals, and keep it realistic while being highly effective.
Here at W3 Group Marketing, everything we do is designed to help you increase your sales and profits. As an Internet marketing strategy, SEO incorporates a solid understanding of how search engines work and what people search for. W3 Group Marketing uses proprietary methods and specific tools to estimate what search terms people type in as well as how many searches a given term actually is searched on during a daily or monthly time period.
W3 Group Marketing takes this several steps further and helps clients get more actual customers by researching keywords and keyword phrases to determine what terms people are searching for when they are looking to buy, not just browse.  After all, you could have millions of website visitors per month, but if no one is buying, you're wasting your effort.   There are exceptions to this, of course, such as websites that attract visitors with the objective of a certain percentage of them clicking on advertisements on the site, for which the site owner is paid for each click. Which online marketing strategies you end up using will depend largely on your business model and how you intend to monetize your website.  So SEO may or may not be the best method depending on this and other factors.  For most websites, however, SEO is (or should be) a strong component of the overall marketing strategy.
Unfortunately there are a lot of rip-off artists in the SEO space.  Frankly, we don't want you to waste a dime on those scoundrels.  So whether you end up doing business with us or not, we'd like to give you a free report on How Not to Get Ripped Off by an SEO Firm here.  Or you can get it on Amazon Kindle, if you prefer. It's a short, easy read, but can save you thousands of dollars by helping see the red flags and avoid hiring an SEO company whose primary purpose is to take your money.
What is involved in an SEO campaign?
Optimizing a website typically will involve editing its content, HTML and other coding to both increase its relevance to specific keywords and to remove barriers to the indexing activities of search engines. Promoting a site to increase the number of backlinks, or inbound links, is another SEO tactic. 
A large portion of SEO is link-building, so an ongoing strategy to continually increase the number, relevance, and quality of links to a website is critical to success in Search Engine Optimization.  A positive side effect of link-building is an increase in website visitors from the pages linking to your website, so this is a win-win scenario where efforts to improve website traffic from one source (the search engines) also tends to increase traffic from other sources (referral traffic, or traffic from websites linking to your site).  Social sharing and social signals (likes, favorites, comments, subscribes, etc.) are of more importance than ever in a proper search engine optimization strategy. 
And as of April 21, 2015, Google's algorithm "rewards" sites that are mobile-friendly by ranking them higher than sites that aren't, especially when searching from a mobile device.   To see whether your site is mobile-friendly in Google's eyes, you can test it here: Mobile-Friendly Test
The acronym "SEO" can also refer to "search engine optimizers," a term adopted by an industry of consultants who carry out optimization projects on behalf of clients, and by employees who perform Search Engine Optimization services in-house. Search engine optimizers may offer SEO as a stand-alone service or as a part of a broader marketing campaign. Because effective SEO may require changes to the HTML source code of a site and site content, SEO tactics may be incorporated into website development and design.
The term "search engine friendly" may be used to describe website designs, menus, content management systems, images, videos, shopping carts, and other elements that have been optimized for the purpose of search engine exposure.
Howard Cattie "The Coach" President & CEO, CareerOyster 
"David Wright is an excellent online digital marketer. He understands the details of SEO, websites, and lead generation. I've worked with him for almost 5 years and he is always current with the leading algorithms, analytics and trends. He makes substantial increases in leads for companies and his work is characterized by competence and integrity. I recommend David for any online marketing project."
A different class of techniques, known as "black hat" SEO or "spamdexing," uses frowned-upon methods such as link farms, keyword stuffing and article spinning that have a negative impact on both the relevance of search engine results and the quality of user experience with search engines. Search engines such as Google do look for sites that employ these techniques in order to remove them from their index.  If your website is key to bringing in business for your company, one of the last things you want is to be removed from a search engine index. W3 Group Marketing only uses and condones white hat (ethical) SEO tactics and Search Engine Optimization strategies.  We also only work with ONE SEO client in a particular niche in a given geographic area.   After all, there's only one #1 spot on Google for each keyword. Plus that way you can rest assured that we won't be doing the exact same thing for your #1 competitor down the street.
Search Engine Optimization Services:
Amanda Hailey Was a W3 Group Marketing client for several years then changed companies and industries
David is a talented marketing professional with expert knowledge in SEO and internet marketing. He is reliable, easy to work with and his Search Engine Optimization Services are reasonably priced within the marketplace.
###
Some of the links in this website are "affiliate links." This means if you click on the link and purchase the item, we will receive an affiliate commission. Regardless, we only recommend products or services we believe will add value to our readers whether or not there is a material connection to the brands, products or services that we have mentioned.
DesignRush names W3 Group Marketing as the top SEO Agency in February 2023, also includes in Top Atlanta SEO Companies for 2022 and 2023


W3 Group Marketing President David B. Wright voted Best Local Author in Creative Loafing's Best of Atlanta 2016 and 2017!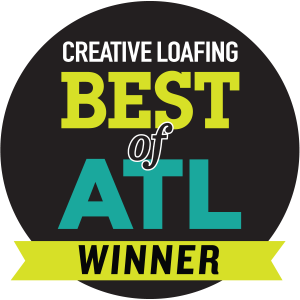 Proud Member, DeKalb Chamber of Commerce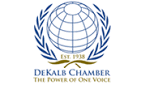 Proud Member, Georgia Hispanic Chamber of Commerce