Web Design Services
Your website needs to work much harder now than ever before.  It needs to be beautiful, professional, modern with a clear call to action.  It needs to be viewable on desktop, tablets, and mobile. It needs to surprise and delight prospects and provide your current customers with the information they expect. In addition, it needs to have the keywords and content that search engines are looking for and provide an easy way for your prospective customers to get in touch with you. Frankly, just getting started could be overwhelming. 
And you will be judged. In less than a second, a visitor will form an opinion of your site. Whether that opinion is a positive or a negative one is dependent on how well your website is designed.
For the past 15 years, W3 Group Marketing has been helping businesses just like yours design, build and execute beautiful and more importantly, usable websites. Our customer-centered approach to User Experience (UX) helps us customize a website that will let your prospects know that they can trust and depend on your brand. We can help with logo design, creating a brand palette that speaks directly to your brand vision, and then build a website that seamlessly integrates with your other marketing channels.
If you are a new business or a business looking to establish your first online presence, W3 Group Marketing is for you. We can help you choose a platform to host your website, and get your website on the internet quickly. We can provide you with a way to keep your web content updated without having to know how to code HTML and CSS or create graphics in Adobe Photoshop. If you are an established business whose website is beginning to look dated, well we can help you refresh your website quickly and optimize your content to be mobile and tablet responsive and scalable for the future.
Isn't it time for the internet economy to start working for you?
Let's get started in designing a beautiful and usable website for your business.
Yes, we build websites. But not just your average websites – we create websites that get found, attract visitors and help convert those visitors into clients. It's website design from a client attraction standpoint.
That's one of the key things that sets us apart from so many website design firms. There are basically three main types of website designers:
The Designer – they can create beautiful, creative website design, and lots of them have great eyes for design. Many web designers do come from a graphic design background – which is actually more of a technology and art background than a marketing background.
The Techie – they can create a highly customized site, do custom programming and are often more security-focused than the creative designers. But they usually don't get the art and science of persuasion and don't usually have the ability to build something that truly connects with the client's target customers.
The Marketer – this is where we fit in. The marketing-focused website developer understands the right mix of user experience, design, functionality, search engine optimization, security and most of all the core purpose of the site: to attract and convert more visitors into leads or buyers. The marketer generally also understands the importance of testing. For example, out of 1000 visitors, half would see a page with one version of an element being tested (such as a headline or another feature) and the other half would see the other version. By testing and measuring results, you can continually improve your conversion over time. Part of this is also known as Conversion Rate Optimization, and can be used in many marketing methods from email marketing to ads, order forms, email subscription offers and so much more.
All the websites we create are designed with SEO and conversion in mind.   If you can't get found online, it doesn't matter how pretty your site is.
If your website doesn't convert, it doesn't matter either. The purpose of most websites for businesses is to help the business attract more of their target clients and to increase sales. Without implementing tactics and strategies to make it as easy as possible to make the buying decision, and take the buying action, the site fails on its primary purpose.
The bottom line is that just about any high school student (and many younger kids) can build a site these days, whether coding HTML, using a platform such as WordPress or Drupal, or using some of those free website builders (wix, etc.), or lots of other methods. And some of them look amazing from a design perspective. If you're on an extremely tight budget, Wix and other free site builders can give you a basic online presence, and can even look good. Wix, for example, says they're SEO-friendly, but I have yet to see a Wix website ranking on page one of Google for anything that matters.
So if you don't understand the role SEO plays, you've got to have some other way to drive traffic to the site or no one will see it and you will have wasted your money.
If you don't have a clear picture of who your target customers are, you're going have trouble attracting them, or weeding through all the non-ideal prospects to get to the perfect ones.
If you don't understand copy and conversion, and the psychology of why your customers buy, you're not going to grow your sales as effectively.
W3 Group Marketing is first and foremost a Marketing company.  Our business is to help your business get more business.
We understand that of course your site has to look good – it has to portray your company in the best light.  But even more importantly, it has to attract customers to your business.  After all, you are in business to make money, right?
Well if no one can find your website, that dramatically limits its effectiveness as a marketing tool.  You might as well have a beautiful billboard somewhere in the remote stretches of Antarctica where no one can see it but the penguins…and sadly, penguins don't have money so they're not going to be your clients.
While we can design from the ground up in a multitude of languages, we primarily use WordPress for website design. It's a powerful tool, and while it was designed as a blog platform it does have numerous advantages for use as the foundation for your website.
Web Design Services
1) It's highly customizable, with many plugins, widgets and other groovy words for ways to easily add useful functions.
2) Because it's a blog platform, sites on WordPress tend to get crawled & indexed more often by the search engines because blogs tend to be updated more frequently.  The search engines love fresh, unique, quality content so give them what they (and your prospective clients) are looking for – that way, everybody wins.
3) It's easy to maintain, update, and make minor changes – some clients, once we got their site built for them, hit the ground running and maintain their own site because the basics are pretty easy – if you can use Microsoft Word, you can probably figure out how to use WordPress. That said, there are some advanced SEO-related tactics that can be more complex, but in general it's a lot easier than having to learn HTML, CSS, Java, Flash, and so many other things.
According to a W3Techs survey (April 2020), WordPress powers 35.9 percent of all websites and 16.8% of WordPress websites focsed on e-commerce use WooCommerce as their e-com platform. Sites using WordPress range from The New York Times to People Magazine to even GoDaddy (though they're still pushing their inferior site builder on their customers, and charge extra for WordPress hosting).
We've also restored badly damaged sites that had been infected by malware or otherwise hacked. One in particular was for a site that another company told my client that they couldn't restore the website and he would have to pay to have a new one built, which of course they would be more than happy to do. We were able to get the malware removed, update the site, restore all the content and added security features to help keep this from happening again, at a fraction of the cost of a new website. In fact, a lot of our work, not just websites, is having to fix problems that others have caused.
Actually, not having enough clients, patients, or customers is a problem we always help fix. So contact us now and let's talk about your goals, what you've been doing so far, and so on. Then we can help you attract more of your ideal clients.
###
Some of the links in this website are "affiliate links." This means if you click on the link and purchase the item, we will receive an affiliate commission. Regardless, we only recommend products or services we believe will add value to our readers whether or not there is a material connection to the brands, products or
services
that we have mentioned.
W3 Group Marketing President David B. Wright voted Best Local Author in Creative Loafing's Best of Atlanta 2016 and 2017!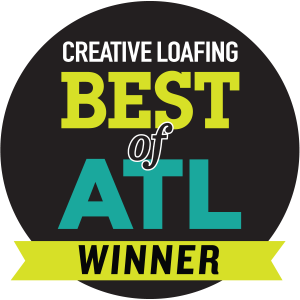 Proud Member, DeKalb Chamber of Commerce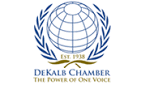 Proud Member, Georgia Hispanic Chamber of Commerce