Video Marketing and Video SEO
Combining video marketing with SEO creates a winning combination that keeps your new customers coming back again and again.
The popularity of YouTube, Facebook Stories, Facebook Watch, Instagram Stories, TikTok, and Snapchat proves that video marketing is here to stay. Will your business benefit from the video revolution or will it be left behind?
You've seen for yourself the power video has to get brands into the minds of potential customers. Thankfully, you no longer have to pay millions of dollars for a Super Bowl commercial or purchase expensive airtime in primetime to get the right views for your video. A one-minute video ad on YouTube or Facebook can be incredibly effective in driving new leads and new customers to the product or service you provide. But you might be saying: "I don't have the face for video" or "I have no idea how to make a video for my business."
That's why W3 Group Marketing is the right partner for your long-term success!  Our founder David B. Wright is the author of two best-selling books on video marketing (Video Marketing for Business and the forthcoming 70 Ways to Use Video Marketing to Crush Your Competition). Over the past 15 years, we've built up a library of professionally produced videos for a wide range of industries and types of businesses. These range from professional spokesperson videos to kinetic text voiceover videos, animations, and more. Then we can create an animated intro and outro with your brand, your call to action, or your contact info right on the video. All this without you ever having to appear on screen!
Leveraging our founder's expertise and a stellar Search Engine Optimization strategy you will be astounded by how effective video marketing can be. Nearly 95% of the videos we optimize will rank on the first page of Google within an hour or less for specific keyword phrases. Most importantly, your videos stay at the top of Google Searches. They continue working, attracting more new prospects and converting customers for months, even years.
It's time for your business to get into video.
Let's start building you a Video SEO strategy right away.
Still reading?  You now know that Video Marketing is a powerful way to help you attract more of your target clients, patients or customers.
YouTube is now the world's second-largest search engine, behind Google (who owns YouTube) and has been there for a while now.  It's not just for silly cat videos and music videos. It's a powerful tool to help you and your business attract more of your ideal clients, patients, or customers, and better engage with your audience.
Real businesses are attracting real clients who spend real money via YouTube and other video marketing. If you're not using video and your competitors are, you're at a disadvantage.
What if you're camera shy or don't have high-end video equipment and fancy production software? There are lots of types of videos where you don't have to be on camera, or speak a word. Such as the kinetic text video above.
But this is key: Combine Video with SEO and you've got a fast way to get to the first page of the search engines, which helps build awareness of your brand, guides people to your website or other online profiles, and helps increase the flow of prospective customers to your business.
We're very frequently able to get to Page One of Google within an hour or less, for specific keyword phrases. So far, our record is getting to page one of Google in only 28 seconds!
More importantly, they stay there, working 24/7 as client attraction magnets that help you attract more new prospects, helping our clients more and more over time. We've done videos that are still on page one of Google for our initial target keywords after 12-13 years!
Now this doesn't work for every single phrase out there, but we have done it often enough and consistently enough to be able to say this honestly. In fact, as of this writing, 94.5% of our last 180+ videos ranked on page one of Google for our target keywords in one hour or less.  Some search phrases are more competitive than others, so it can take a little longer. We focus on the search terms that have a "buying intent" so as to help you get the most bang for your buck. Marketing ROI is imperative to the ongoing success of your business.
Importantly, video results do tend to get more clicks than other types of results. For one, Google often includes a thumbnail image of the video in their search results. This catches the eye of the person searching, and they tend to click on results with an image or video preview. So you get higher clickthrough rates, which helps lead to more prospects and more clients.
Plus you don't have to pay per click (unless of course you're using video ads, which is something else that might fit in your overall marketing strategy), and most platforms are even free to upload and distribute your videos.
What sort of videos make sense for your business?
That depends on your business. Most businesses can benefit from having video testimonials from their customers, top things to ask when choosing a business of your type, product / service demonstrations, explanations, and how you help your clients.
All of our video marketing packages include optimizing the video for SEO to help you rank quickly and highly for a specific keyword phrase. This can help provide a quick boost for SEO as well as greater long-term reach.
Video Types:
There are actually more than 50 types of videos that can be used for your business to help with a variety of needs, from attracting new prospects to educating your target audience, building your credibility, positioning your company as the obvious choice to do business with, and so much more.
David B. Wright has written seven books, including two books specifically on video marketing: Video Marketing for Business, which is an overview of the benefits of video marketing, helpful insights, and more. Then there's 70 Ways to Use Video to Crush Your Competition, (Coming very soon!) which is a quick guide that lists 70 different types of videos that can be used for your business. Don't worry, unethical videos are NOT in that category – we're talking different types of videos to help your business and attract more clients that would otherwise go to other businesses in your industry – not hurting others. Period.
How can W3 Group Marketing help with your video marketing strategy?
From one-off videos to video series showcasing the best of your business, from creation, optimization and distribution to high-level strategy and get-your-hands dirty tactical implementation, we can help you with virtually anything video to help you attract more clients.
Over the years, we've built up a library of professionally-produced videos for a wide range of industries and types of businesses. These range from professional spokesperson videos to kinetic text voiceover videos, animated videos and more. We then create a custom animated intro and outro with a call to action or simply your contact information.
Or we can use videos you already have, from client testimonial videos to commercials and more.
We even have a video marketing / video SEO subscription model, where we'll optimize a video for you each month, and to make it even more attractive, with a six-month plan, you get seven videos in total. For a 12-month agreement, you end up getting 15 videos.
This can also be done in bulk at any time, especially if you're wanting a flood of new customers fast.
For a healthcare client, we simultaneously ranked nine videos, each for different keywords, and every one of them ranked on the first page of Google in an hour or less.
For another client, we ended up with three positions on the first page of Google for a very competitive keyword, using the same video on multiple platforms! They started getting a lot more leads immediately.
A Few Recommended Options:
1) Distribution Of Video To 20+ Video Sites (YouTube, Vimeo, and more) – this saves you the time, effort, and energy of finding all these video sites, uploading your video, editing the description properly, and configuring the video settings properly for maximum exposure.
2) Boosting Your YouTube Video Views: through using a variety of methods, including influencer marketing, social media, and other strategies, we can get you hundreds or even thousands of views within a week or so. This is great for building social proof (when people see that more people have viewed the video, they are more likely to watch), additional opportunities to go viral, a higher chance of being featured on Trending Videos, and other benefits designed to help you reach more of your target audience.
3) Embedding the video on your website: this can help you both increase engagement on your site, and keeps your visitors there on your site longer, so they have a greater propensity to trust your site and it also increases the likelihood of a buying decision.
So contact us today to get started on your video marketing campaign and attract more of your ideal clients.
###
Some of the links in this website are "affiliate links." This means if you click on the link and purchase the item, we will receive an affiliate commission. Regardless, we only recommend products or
services
we believe will add value to our readers whether or not there is a material connection to the brands, products or services that we have mentioned.
W3 Group Marketing President David B. Wright voted Best Local Author in Creative Loafing's Best of Atlanta 2016 and 2017!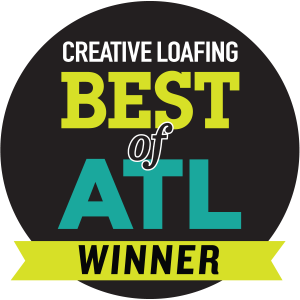 Proud Member, DeKalb Chamber of Commerce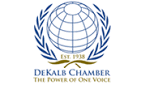 Proud Member, Georgia Hispanic Chamber of Commerce